¹ I bought my NP515-51 as it was the best spec Windows Ink compatible laptop with a GTX10xx video card, But I have now tried multiple MPP pens and none of them have worked right the best I can describe it is that the pen stutters of the line looks like sloppy Morse code. If I start to remove the nib it gets better but never fixes the problem, even if it did then I would have the problem of trying to keep the nib almost all the way out with out it falling off. I have found a way to get it to work with an app called Sketchpad by holding down the right click button but that only works in one app I only used for testing and fixes nothing in any app I wanted a stylus for.
Link to vid of me using my finger to show touch works then using the pen to show the problem.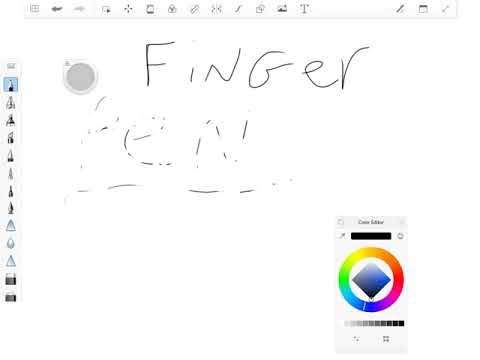 ² The speakers have noise that sounds like a HDD or a failing fan. Gets louder with CPU load, cant tell if its RFI from the fan or from the cpu/ram. Is this normal for this laptop? Any one found that a ribbion cable in the wrong place will do this? Bad stepdown reg filtering? this is not as big a problem for me just an annoyance made worst by the fact I cant use the function I bought the thing for.