IF YOURE HAVING FAN SPEED PROBLEMS FOR THE LOVE OF GOD CHECK IN HERE ASAP!!!
So ive noticed nobody in the acer community has a solution to why the gpu fan might be slowing down and the cpu fan is still max speed. Welp. after 3 days of reading useless comments and searching countless message boards.. I was like OH duh.. A TON OF AIR gets pumped through these things.. If anyones ever had a fan they sleep with they will know, it gets some nasty build up and starts slowing down and doesnt blow correctly right? 
so i was like alright gotta clean this thing out.
I searched youtube for a guide on opening my laptop. found it in a heartbeat and instantly when i was done. Fan speeds returned to normal and its super secksy again.
THINGS TO HAVE BEFORE STARTING THIS - 
*Correct Screwdrivers - Small pc repair Kit from amazon works nicely (like 15-20$)
*HIGH GRADE THERMAL PASTE - YES HIGH GRADE DONT GET CHEAP S***
*Soft cloth
*Rubbing alchol
*and LAST but not least - a toothbrush for cleaning the fins of the fans
These videos dont cover it but - when you open the cooling unit the fans are magnetically in there only.. you can pop them off and PERSONALLY i found an ENTIRE LENGTH HAIR from my girlfriend (about 14" long ) wrapped around one of the posts in there.. Dont ask how i have no friggen idea. 
make sure you do this somewhere on a wooden table or countertop and not on carpeting as not to short anythign with some static bullshiz.  
Hope this solves most of your guy's problems
Man acer needs to give me a job. lol
(this the one i used pay attention to how much ***** he pulls outta there its insane)
Acer Nitro 5 opening -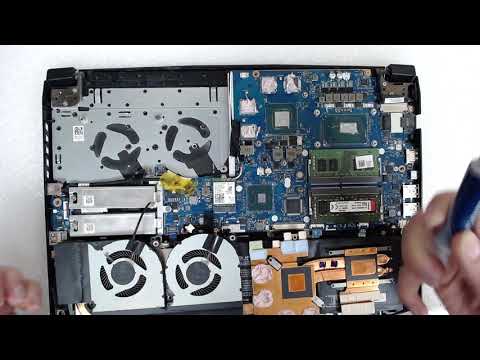 https://www.youtube.com/watch?v=CeaPRGr2Eac
also heres an acer predator helios video here -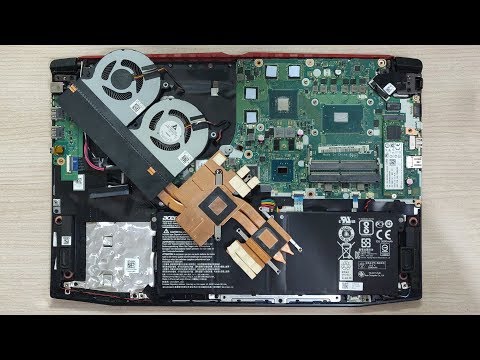 https://www.youtube.com/watch?v=EKcb5k6N_2k
Answers