Hello,
I've just bought an Acer Nitro 5 AN515-52 (i5-5800H, RAM 8 GB, GTX1050 4 GB, HDD 1 TB). Evertything is great so far except for the RAM usage. When I close all the programs RAM usage is about 3 GB when compared to my desktop or my old laptop are only 1-2 GB or less (which also runs Windows 10). I'm not sure if it is normal or there's some problem with my nitro 5.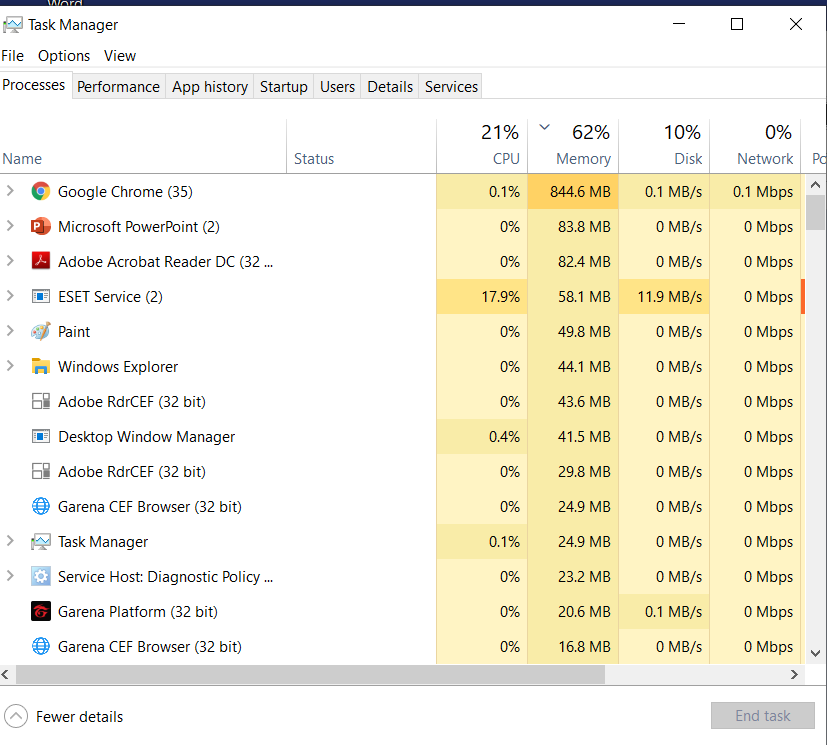 This one I only open Chrome, powerpoint and pdf file. It goes up to 5 GB. When I try to combine all the program RAM usage I don't think it exceeds 2 GB.
Thank you in advance.