Listen to the testimony of ladyMbrøcante's co-founder Emeline, a specialist in decoration and flea markets, who has adopted the Chromebook 514 in her day-to-day business. It is perfectly adapted to their needs: nice design, tactile, long autonomy and enriched with Google applications to manage their digital activity and stock of products. As part of the test and user feedback program, Acer France has lent computers to professionals in different industries. Acer offers a wide choice of computers that meet many needs and uses depending on the business.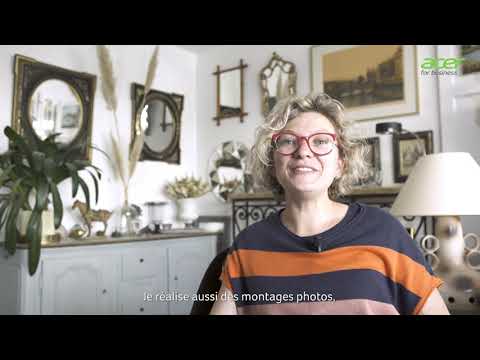 Acer | un métier | un usage | un produit

I am the co-founder of LadyMbrøcante. We are a duo passionate about decoration; we look for furniture and decorative objects all over France.  We sell them onsite in our boutique and online through social media.

How do you use your PC in the context of your profession?
I start my updates by taking pictures of my products on my cell phone. These photos synchronize immediately to my computer which is for me a real time saver. I also create photo montages, thanks to the Google Photos application; I select my most beautiful images.  In a few clicks I can modify them and put them online on our social networks.

How does the Chromebook 514 meet your expectations?
The Chromebook 514 meets all our expectations; it is convenient to carry because of its small size. Its battery lasts a whole day and its touch screen is very easy to use, for us it is a very good work tool. We also use Google Sheets for our product inventory, so it allows us to list all our products, protect them, stock them and we can share them on different social media anywhere and anytime. What is also important for us is its design, its attractive design, it's important because it reflects what we want to show in our boutique.
Join Acer France on social media: FB Acer | FB Predator | TW Acer | TW Predator | Instagram | LinkedIn