Hi all,
Good day,
Thank you for your support.
I need some help.
I want to create factory default backup on my newly purchased laptop.
I follow guidelines from this link:
https://community.acer.com/en/kb/articles/73-create-a-usb-recovery-drive-using-acer-care-center
But I cannot find menu for "Create Factory Default Backup" in the Recovery Management menu.
There is only a menu called "Backup Data" & when I click Get started, it does not ask me to select or prepare thumbdrive, but it brings me to OneDrive folder syncing.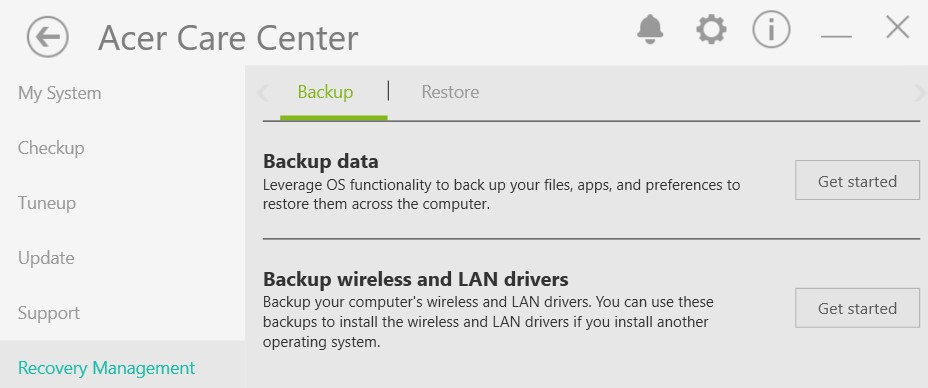 Pls guide me as I need to create a recovery disk (usb thumbdrive) in case my windows is crashed.
Thanks once again,
Regards,