Hello,
I would like to expand the storage of my Acer Swift 3 SF314-54.
After doing some research on this forum I figured out that I need a FFC HDD Cable to connect the SATA SSD to the internal port.
I found this: 
https://www.mk-electronic.de/items/show/50.GSLN5.006
After examining the port inside the laptop i noticed that the connector has 12 pins and the cable seems to have 10.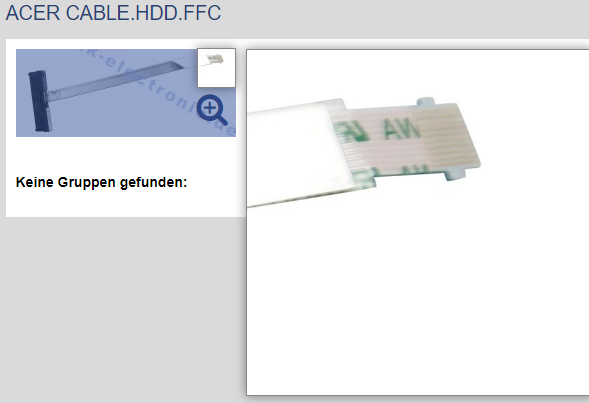 The connector is located just besides the WiFi Card.
Did I choose the wrong cable or is my laptop special?
Greetings from Germany
Martin