When I purchased my Swift 3, I did a little bit of research and found that there was a M.2 type SSD and an empty space for a hdd or ssd. What I didn't know is that there isn't a port to plug the 2.5" into. There is a connector on the motherboard close to the empty spot, I'm guessing this is where a ribbon cable would connect to for the hard drive. I found part numbers on other threads for different swift 3 models, but when I look at their layouts, it is a little different from my laptop. Part number For cable: 50.GSLN5.006, For HDD bracket: 33.GSLN5.004. A google search returns UK sites and pricing. I was wondering if anyone has upgraded their Swift 3 SF3315-52-88A4, and if they have part numbers and pricing for America. 
This is a closeup shot of the connector on the motherboard. 
And Here is a view of the layout of its gutssss.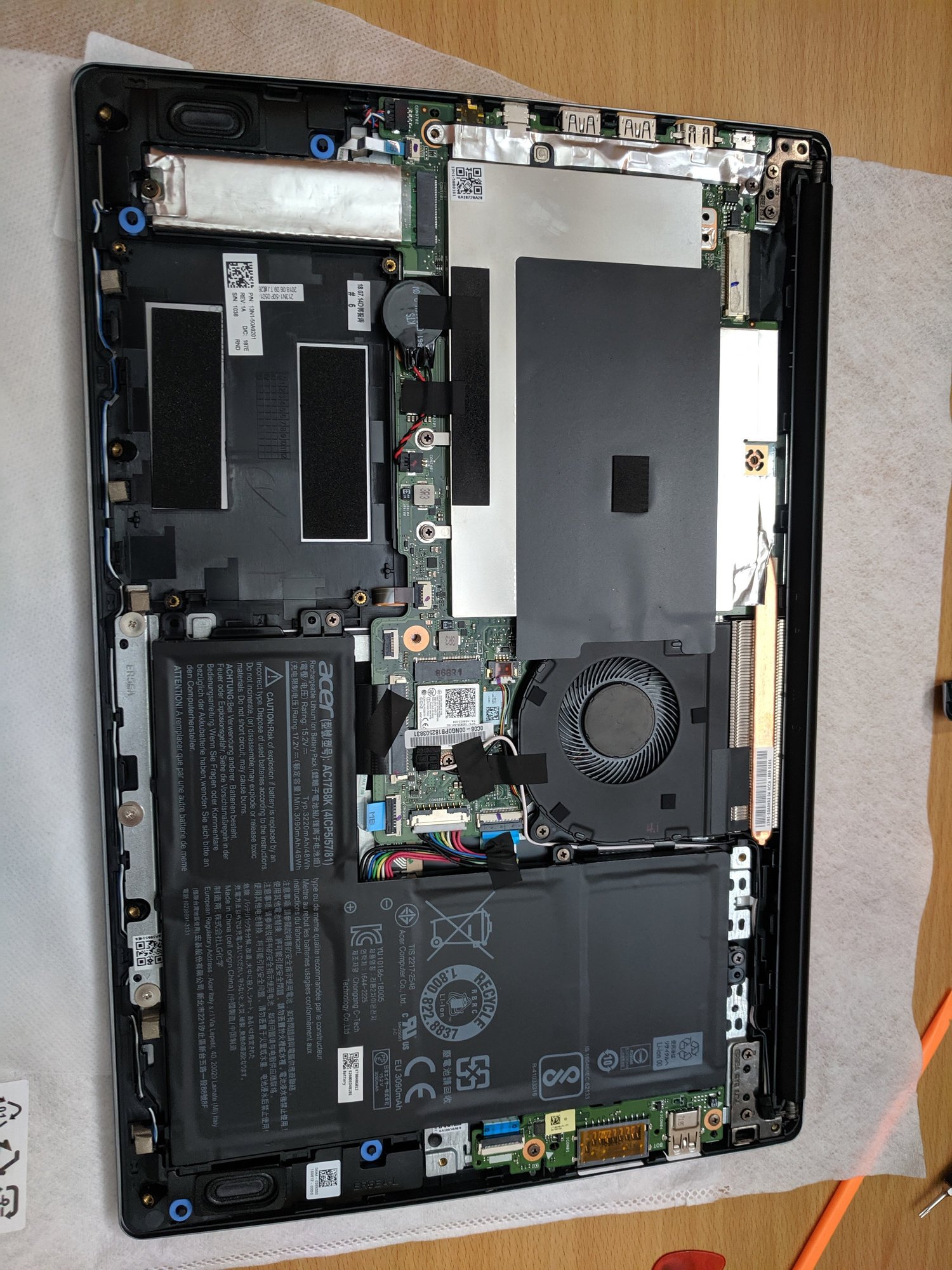 If anyone can help guide me to an answer, I'd greatly appreciate it. External SSD's are still too expensive